Media Release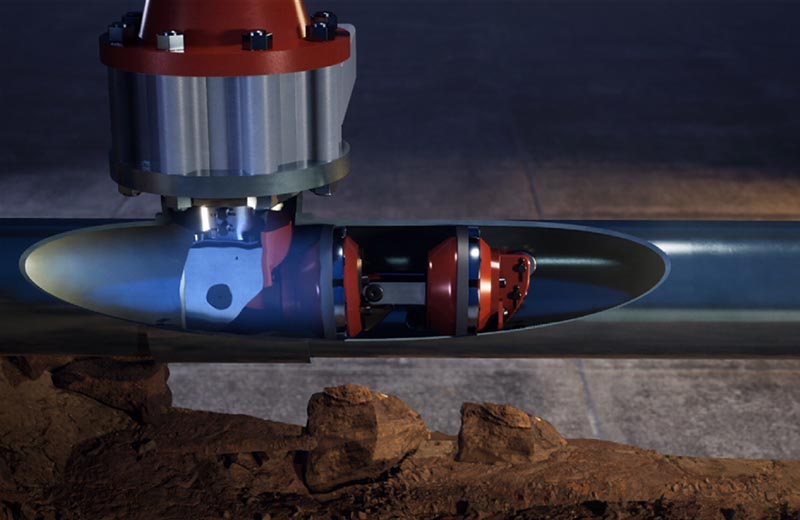 TDW ProStopp™ DS Isolation Tool is Gas Distribution Market's First Double Block and Bleed Solution
Tulsa, Oklahoma, (April 1, 2020) -- 
Global pipeline solutions provider T.D. Williamson (TDW) introduced the ProStopp™ DS isolation tool, a low-pressure double block and bleed technology specifically designed for the gas distribution industry. Using ProStopp DS isolation technology results in faster, more reliable operations.
The ProStopp DS isolation tool achieves a double block and bleed isolation utilizing two plugging heads with a bleed port in between. This allows product to bleed through the housing so there is less hardware on the line.
The new technology will help operators keep their promise to safely deliver energy across the globe.
"Gas distribution is critical to everyday life and shutdown is never an option," Ryan Ragsdale, senior product manager, hot tapping and plugging technology said. "The ProStopp DS solution is a reliable way to ensure a safe work zone during pipeline repair and modification, without interrupting service to downstream customers."
ProStopp DS isolation technology features a hydraulically activated energized seal that conforms flawlessly to multiple internal pipe diameters. The variable design increases the likelihood of first-time sealing success and eliminates leaks in even tough crevices and weld seams.
According to Ragsdale, the ProStopp DS isolation tool draws on the company's decades of isolation expertise and offers operators a number of cost- and time-saving advantages.
"Because the energized seal accommodates multiple inner diameters, it takes the guesswork out of tool configuration while drastically reducing inventory needs," Ragsdale said. "The built-in chip sweep helps ensure a leak-proof seal while also reducing operation requirements. And because the tool is ground-operated, the technician makes fewer trips up and down the ladder, completing jobs faster and with less risk."
The ProStopp isolation tool is designed from schedule 10-60 pipe and is rated to 19 bar (285 psi). It is compatible with TDW valves and fittings and is part of the complete hot tapping and plugging (HT&P) offering at TDW.
Learn more here: https://youtu.be/LKCo3P2XKxA
For further information or imagery, contact:
Corporate Communications
T.D. Williamson, Inc.
6120 South Yale, Suite 1700
Tulsa, Oklahoma 74136
United States of America
Phone: 918-447-5000