Media Release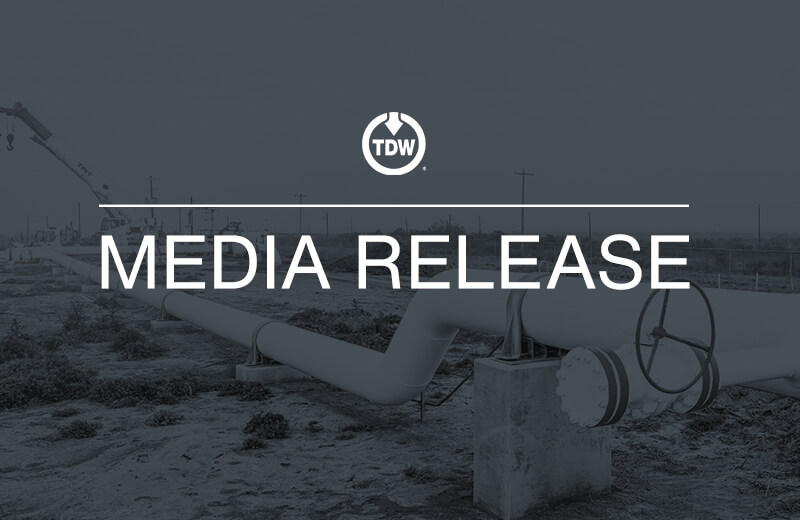 T.D. Williamson Turns 100; Centennial Plans Underway #TDW100
Tulsa, Oklahoma (January 2, 2020) — T.D. Williamson (TDW), the global pipeline services provider, turned 100 on Jan. 2, 2020. The company will use the occasion to recognize how it has grown alongside the oil and gas industry, salute the people responsible for that growth and celebrate its partnerships with leading pipeline organizations.
For 100 years TDW has partnered with pipeline owners and operators, learning their needs and pioneering solutions to create safer, more reliable pipelines. The industry's needs shaped TDW – and TDW innovation shaped the industry. The centennial is an opportunity for team members to reflect on the company's past, focus on the present and launch TDW into the next century.
T.D. Williamson Sr. established the company in 1920 as an electrical services contractor. By the 1930s, it had expanded into general oilfield products and services. After furnishing the cleaning tools for the War Emergency Pipeline Office during World War II—the steel, mandrel-bodied equipment known today as pipeline pigs—TDW evolved into a pipeline solutions company with its first location in Tulsa.
Today, the company has a worldwide presence, providing pigging, advanced isolation and in-line inspection products and services from locations in North America, South America, Europe, Asia, India, the Middle East, North Africa and Eurasia.
As part of the company's commitment to safe, reliable pipeline operation, TDW has been actively involved in industry organizations for decades. Subject matter experts regularly present at important conferences and serve on or lead influential committees for the American Gas Association (AGA), Interstate Natural Gas Association of America (INGAA), the National Association of Engineers (NACE) International and other groups. In appreciation of its longstanding industry partnerships, TDW will host centennial festivities during the Pipeline Pigging and Integrity Management (PPIM) in Houston in February 2020 and at the International Pipeline Expo (IPE) in Calgary in September 2020.
The centennial will also kick off an ambitious community relations initiative aligned with the company's robust culture of charitable giving. Together, team members around the world will complete 100 community events by the end of the year. Activities will correspond to the five philanthropic areas TDW emphasizes: basic needs and health; education; civil and community; arts and culture; and environment and sustainability.
For further information or imagery, contact:
Corporate Communications
T.D. Williamson, Inc.
6120 South Yale, Suite 1700
Tulsa, Oklahoma 74136
United States of America
Phone: 918-447-5000