Media Release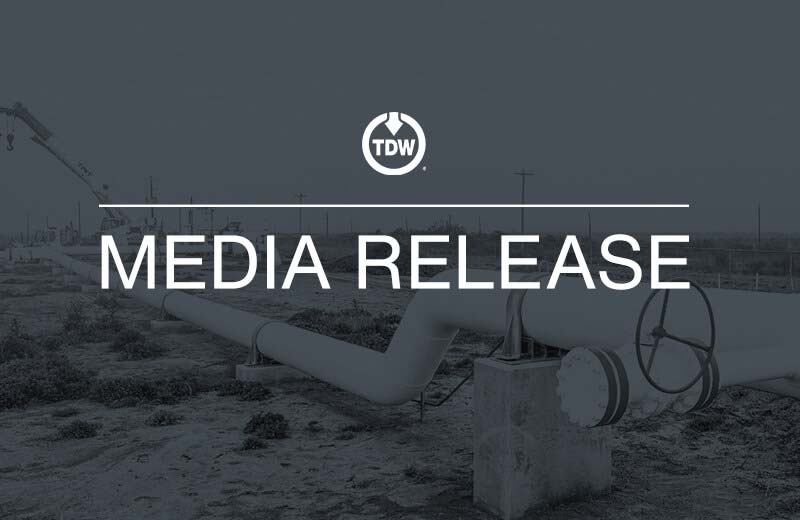 T.D. Williamson Receives Patent for Process to Control Distortion during Welding of HT&P Fittings
Transmission Operators Now Have a Broader Range of In-Service Maintenance Options.
Tulsa, Oklahoma (August 17, 2021) – T.D. Williamson, the global pipeline services provider, received a patent protecting their temper bead distortion control process used during the welding of hot tapping and plugging (HT&P) fittings.
U.S. Patent Application No. 15/939,996 raises the TDW patent portfolio to 341.
The newly patented process is used in thick, long seam welding. It enables the successful installation of hot tap fittings thicker than 1.25 inches—including TDW ProSeries™ fittings for .5 design factor and .72 design factor—without distortion or heat treating. 
In addition, the process provides a solution for any spherical fitting over 18 inches, including TDW engineered-to-order products, in place of a compound bevel option.  
TDW engineers developed the temper bead distortion control process to meet applications under ASME codes B31.4 and B31.8. 
Because heat treating cannot be performed on a live pipeline, it requires costly and time-consuming shutdowns. Historically, code B31.8 did not allow welding thickness greater than 1.25 inches without heat treating. 
A recent change to the code permits welding thicknesses greater than 1.25 inches without heat treating, as long as certain provisions are met.  
Research into the patented process began approximately 10 years ago after a major operator experienced unexpected warping of their 36-inch and 42-inch fitting flanges. Analysis by TDW pointed to extremely high residual stresses due to shrinkage associated with the large volume of weld metal in the longitudinal seams. Their mitigation efforts resulted in the patented process.
According to Aaron Madden, market development manager, Strategy Execution, the patented process allows transmission operators to use HT&P fittings that exceed 1.25 inches thick, which enables a broader range of in-service maintenance options. 
"Ultimately, the temper bead distortion control process helps our customers reduce costs and avoids shutdowns so they can run their operations more consistently and profitably," Madden said.
###
About T.D. Williamson
T.D. Williamson (TDW) draws upon more than 100 years of industry leadership to help operators of pressurized pipeline systems keep the world's energy lifelines running safely and reliably. TDW delivers a comprehensive portfolio of safe integrity pipeline system solutions for onshore and offshore applications, including advanced isolation and intervention, integrated pigging and integrity assessment solutions.
 
For further information or imagery, contact:
Corporate Communications
T.D. Williamson, Inc.
6120 South Yale, Suite 1700
Tulsa, Oklahoma 74136
United States of America
Phone: 918-447-5000