Media Release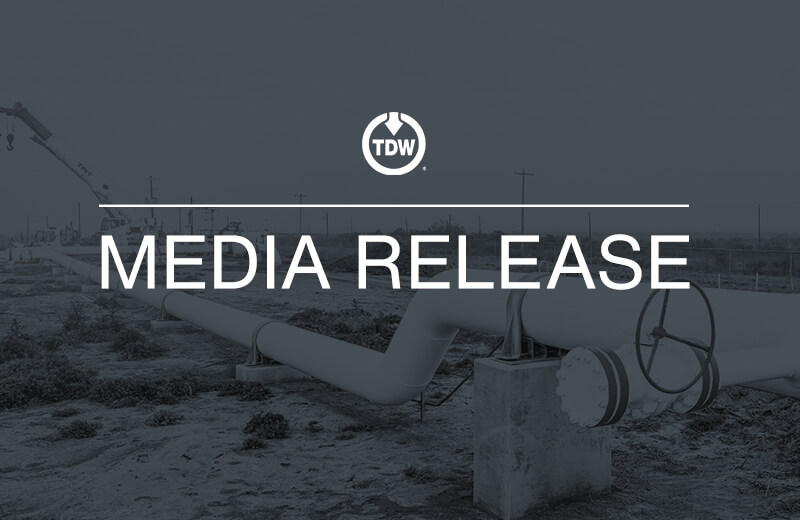 T.D. Williamson Announces New Vice Presidents to Lead Eastern Hemisphere, Engineering
Tulsa, Oklahoma (January 30, 2020) – T.D. Williamson (TDW), the global pipeline solutions provider, announced the appointment of Jeff Wilson as vice president, Eastern Hemisphere, and the promotion of Rich Kehl to vice president, global engineering solutions, effective February 1. CEO Robert McGrew made the announcement.
Wilson has held a variety of positions since joining TDW in 2007. As vice president of global engineering solutions, he successfully launched numerous products and services and oversaw the TDW patent portfolio. Wilson holds patents related to pipeline technology and materials science. He earned his Ph.D., master's degree and bachelor's degree in mechanical engineering from the University of Tulsa. Wilson will relocate from TDW headquarters in Tulsa to the Global Solutions Center in Nivelles, Belgium.
Kehl was senior director, advanced isolation solutions. He has been instrumental in expanding the company's market position and portfolio offering.
Before joining TDW, Kehl was a product manager in the power equipment industry. He is certified as a Six Sigma Master Blackbelt, applying quality approaches to improve products in the power and aerospace industries. He earned his bachelor's degree in engineering sciences from Dartmouth College, a master's degree in mechanical engineering from Stanford University and a master's degree in aeronautics and astronautics engineering from MIT.
"We're excited about the knowledge, expertise and customer focus Jeff and Rich bring to the TDW senior leadership team," McGrew said. "Under their guidance, TDW will continue to expand our technical proficiency, helping to make pipeline operation around the globe safer and more efficient." 
For further information or imagery, contact:
Corporate Communications
T.D. Williamson, Inc.
6120 South Yale, Suite 1700
Tulsa, Oklahoma 74136
United States of America
Phone: 918-447-5000