Media Release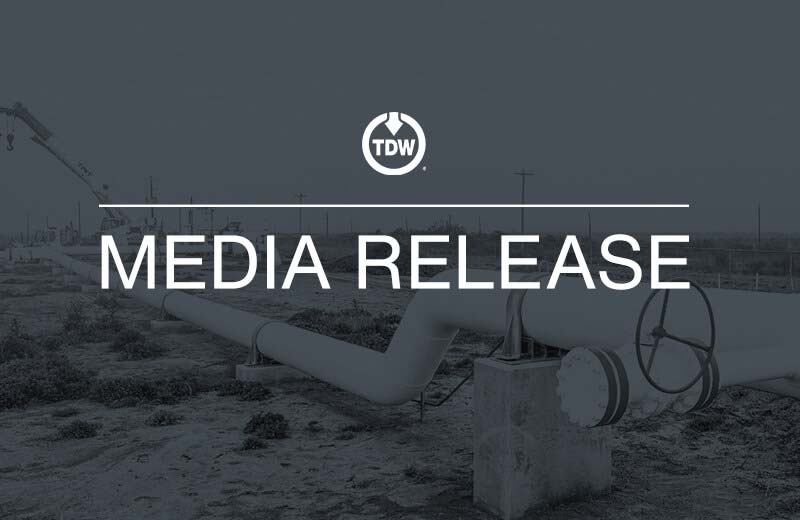 T.D. Williamson Director of Integrity Solutions, Named PPSA Board President
Tulsa, Oklahoma (March 25, 2021) – Global pipeline solutions provider T.D. Williamson (TDW), recently announced that Director of Integrity Solutions Mike Kirkwood, Ph.D., has been named president of the board of directors of the Pigging Products and Services Association (PPSA).
Founded in 1990, PPSA is an international trade association serving the pipeline industry that aims to promote technical knowledge of pigging and its related products and services to its 120 members from all over the world.
As board president of PPSA, Kirkwood will spearhead several new initiatives, including online events and other programming.
Kirkwood is the second person from TDW to hold this position with PPSA. Chuck Harris, then manager of strategic commercialization, was PPSA president in 2017.
"As a recognized leader in the oil and gas pipeline industry for more than 100 years, TDW is well-positioned to continue its support of PPSA," said Harris, who is now vice president of marketing and product management for TDW.   "With his deep oil and gas pipeline expertise and passion for leading others, Mike will do a great job helping PPSA to educate the industry on pigging and related products and services."
Kirkwood is a Chartered Engineer (CEng), a Fellow of the Institution of Mechanical Engineers (FIMechE) as well as a member of the American Society of Mechanical Engineers (ASME) and the National Association of Corrosion Engineers (NACE). He is also well-known throughout the industry as a thought leader.  
Kirkwood studied at University of Liverpool (UK), where he received his Bachelor of Engineering and Ph.D. in pipeline integrity. Kirkwood received his Master of Business Administration from the University of Newcastle (UK). 
###
About T.D. Williamson
T.D. Williamson draws upon more than 100 years of industry leadership to help operators of pressurized pipeline systems keep the world's energy lifelines running safely and reliably. TDW delivers a comprehensive portfolio of safe integrity pipeline system solutions for onshore and offshore applications, including advanced isolation and intervention, integrated pigging and integrity assessment solutions.
For further information or imagery, contact:
Corporate Communications
T.D. Williamson, Inc.
6120 South Yale, Suite 1700
Tulsa, Oklahoma 74136
United States of America
Phone: 918-447-5000