RES-Q® Composite Wrap for Pipelines and Process Pipe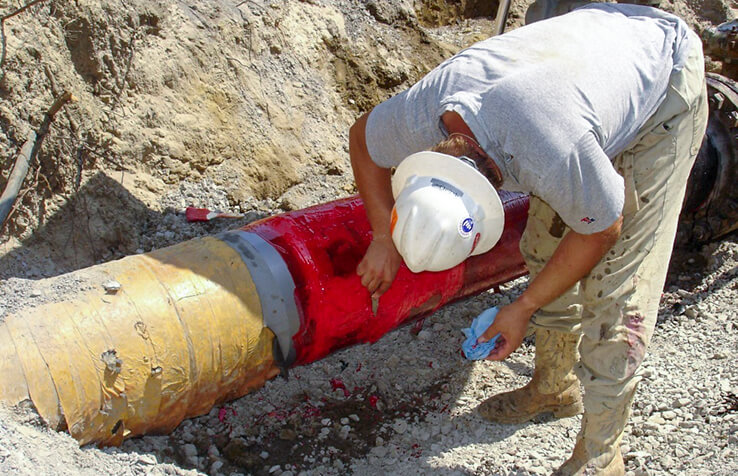 Dates Available
Schedule by request
Description
Students will learn the methodology for applying composite materials to damaged pipes in various geometry configurations including straight pipe, elbows, tees, reducers, etc. Basic composite and epoxy handling techniques are taught to help the students work with these materials efficiently and effectively.
Who Should Attend
TDW recommends that engineers, operators, foremen, trainers and hands-on personnel participate in these classes.
Other Important Info
Each participant must cover any other expenses, such as hotel, meals, and transportation to and from Tulsa, etc.
Health & Safety
Please wear casual clothes and steel-toed shoes. Hard hats, eye protection and hearing protection will be provided.
Registration
Make reservations as early as possible by clicking on "register now" icon for the class of your choice.